Outdoor display marketing tools are essential for businesses for several reasons. These tools are effective in reaching a
...
Vehicle branding refers to the practice of using vehicles, such as cars, trucks, vans, and buses, as mobile
...
Have you ever attended an event and you were not admitted beacuse you don't have ticket or misplaced
...
An event program booklet is a printed document that provides attendees with essential information about an event. The program typically includes a schedule of events, list of speakers or performers, venue map, and other relevant details.
It was designed and printed for one of our client to support Asiwaju Bola Ahmed Tinubu for his
...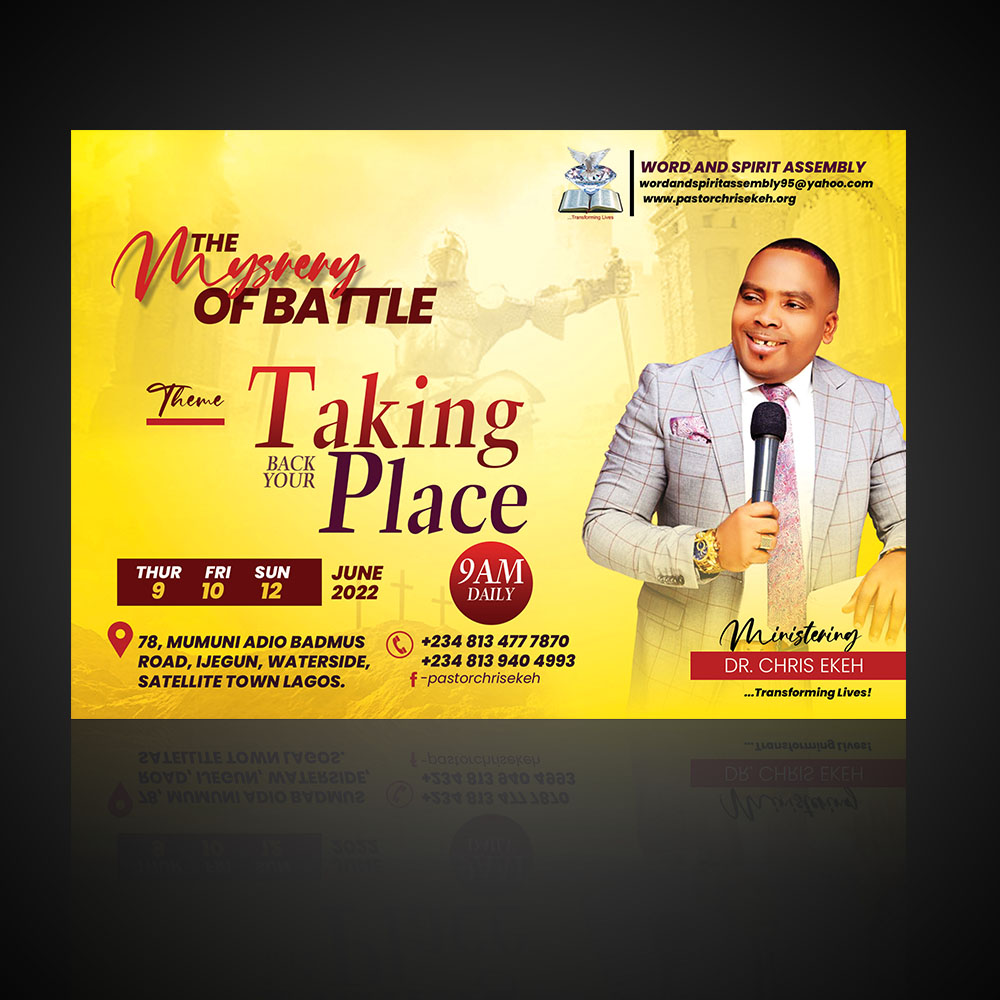 Church programme flier, poster print and design
The billboard was designed and printed for a view event centre for the broadcast of FA Cup Final
...
The billboard design for a real estate company, for the sales of a set of luxury homes. We
...
As it is well known that Creative Touch offers clean, clear and sharp printing, we took the project
...
Wall branding is a very good way of creating a stunning branded space that is completely unique to
...